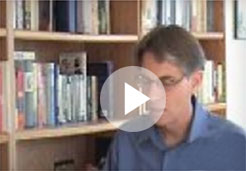 Video: The Seeker answers the Sage's question
Newsletter & Downloads: Sample Chapter and Reader's Guide
Sign up on our mailing list and we'll send a link to download the the Reader's Guide to the Holy Universe and a sample chapter from the book.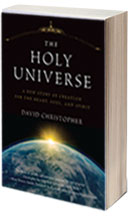 Finding a Spiritual Path Through the Global Crises of Our Times
The Holy Universe takes an unflinchingly realistic look at the global crises we face, yet offers empowerment and hope instead of grim despair. This powerful new narrative transforms the cold, scientific facts of the Universe into a soulful story of creation that is reminiscent of humanity's stories of the ages.

Told through a dialogue between a Seeker and his Sage, the worldview developed here transcends dogma and belief, giving readers a new way to reconnect with the cosmos. The Sage grounds human history into the larger history of the universe, revealing a context for understanding how humanity has created these global crises and what we can do about them. Through the dialogue, the seeker realizes his importance in the larger story and finds his path in the midst of the turbulence of our times.
Getting a Copy of the Book
Click below to learn more about getting a copy of the book (through Amazon).